Affordable, Easy to Set Up and Manage






3CX is easy to set up. 4, 8 or 16 sim call versions, and much larger, are available at one low yearly price.

You have complete freedom over where to install your phone system, which Phone & SIP trunks so subscribe to, even whether to use IP deskphones or not – saving you thousands per year on your business phone system.
Eliminate the costs by installing your phone system to a SIP Trunk Provider of your choice.
Plug and Play with IP Phones, Analog Gateways & SIP Trunks

Not licensed per extension – as many users as you want !

Save thousands on phone bills with YOUR choice of SIP Trunk

Arrange for a Live Demo or a Free Trial Licence of up to 8 simultaneous calls for testing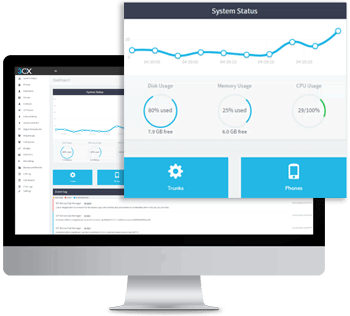 Unified Communication  Made Easy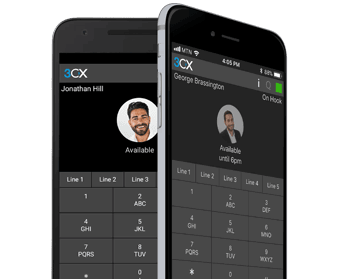 No matter how big or small you are, Unified Communications can take your business to the next level. Improved collaboration, boosted productivity, increased mobility and enhanced the customer experience.
Amazingly, 3CX has all this functionality is built in, no need to purchase add-ons or extra licenses.
The modern & intuitive PC/Mac software  and  iPhone/Android apps give your staff instant access to communication tools like: presence, instant messaging, web conferencing.
plus visitors to your website don't even need a phone to chat and talk with your staff.
How much will it all cost each month? Not as much as you think!
Use this simple form to Plan your New Unified Communications system.
Compare it with what the big names and Telco's are offering, and you'll be surprised.
We will email you the Plan and contact you to or to arrange a Live Demo,
or to discuss the many options that are available and prepare a Formal Quote.
Note: Monthly Costs here reflect3CX Pro, hosting, standard desk phones and menu's, plus your base telephone service. Local and long distance charges will be extra depending on your usage.