Web Conferencing Made Easy






Hold face to face meetings at the click of a button!   How?
With 3CX's WebRTC-based web conferencing feature.
This easy-to-use feature will transform the way you communicate and collaborate in your company AND enable next-level customer support.
Web conferencing is included in all editions of 3CX's Unified Communications, with up to 250 participants (depends on edition).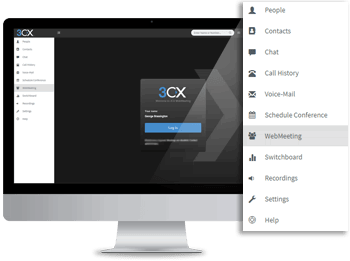 Say goodbye to plug-ins with WebRTC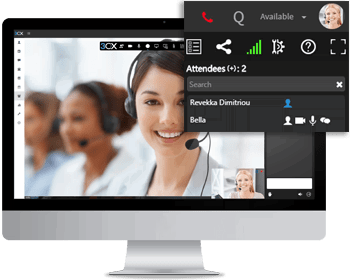 WebRTC provides both audio and video calls right in your web browser!
Participants can join your meetings without additional installs, plug-ins or special web conferencing software.
How much will it all cost? Not as much as you think!
Use this simple form to Plan your New Unified Communications system,

and we'll email you the Plan and contact you to arrange a Formal Quote or a Live Demo.